Regular price
$24.95
Sale price
$19.95
Unit price
per
Sale
Sold out
Peace KEYper is the solution for non-lethal self-defense aids that fit every lifestyle, turning your standard house key into a self-defense tool.
Share
View full details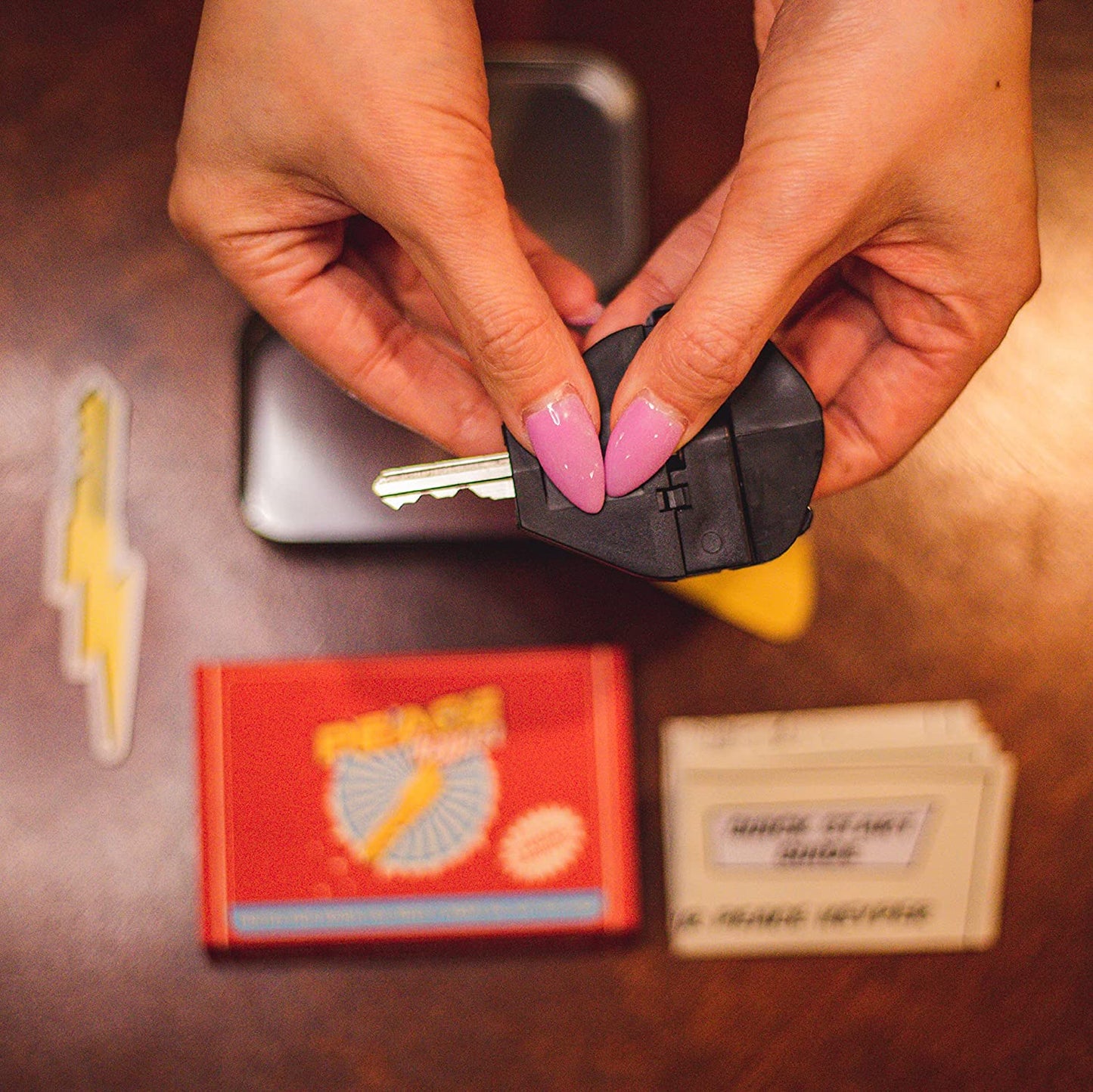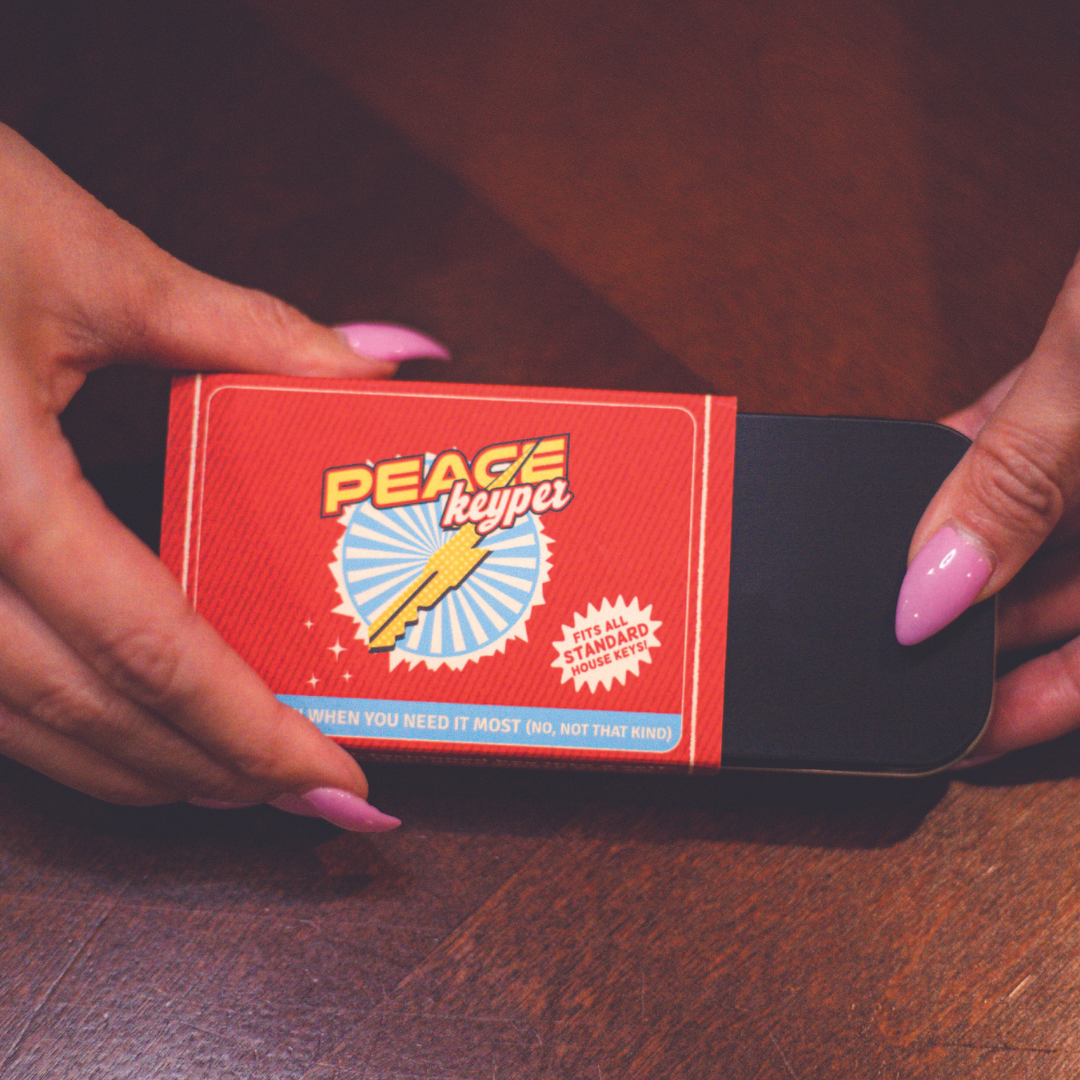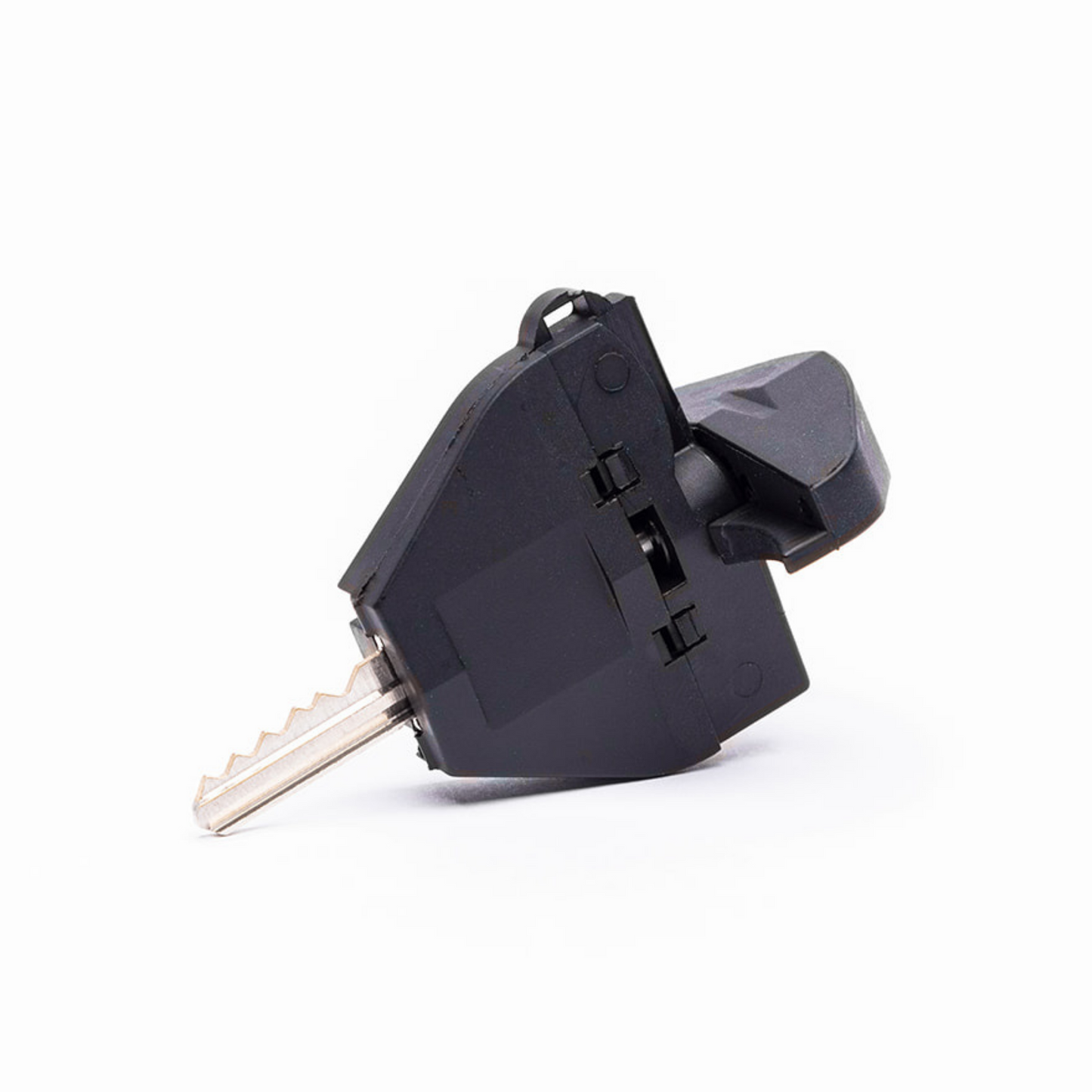 Let's get into the nitty gritty details.
Description

The 2-way ergonomic grip will provide stability as you defend yourself from any would-be attacker that thinks you're an easy target. Approximately the same size as a car key fob, the Peace KEYper can discreetly hang on a keychain, or sit in your purse, waiting for the moment when you need protection. 

This simple, practical safety keychain can be carried in places where most self-defense aids are not allowed such as government buildings, banks, and airports - because you never know when danger will strike. With a Peace KEYper on your person, you can rest assured that you can respond to any foe that may try to test you.

Perfect for: college students, runners, commuters, teachers, travelers, and more.
Specifications

Material: High-Impact Polymer and Steel
Weight: 2.7 oz
Dimensions: 2.4" x 2.1" x 0.4"
Compatible With: Kwikset KW1 and Schlage SC1 keys
Shipping & Returns

Shipping - Get free shipping on all US orders over $20! All products ship within 2-3 days.

Return Policy - If there are any issues with your order, we're happy to offer returns on items purchased in our online store for a full refund to the original payment method.
"I carry my keys like this every time I walk to my car in public. This is genius."
Lifetime Warranty

We will replace your Peace KEYper if it is ever broken or damaged.

Fast & Free US Shipping

Free 2-3 day shipping on all
orders in the US over $20!.

100% Money Back Guarantee

Don't love our product?
Get a full refund.
Training by 2x World Champ, Jermaine Andre
Frequently Asked Questions
Does it work with all types of keys?

Peace KEYper works with most standard house keys including Kwikset KW1 and most Schlage SC1 keys.
Can I remove my key once it's added?

Yes. We designed Peace KEYper so you can switch out your key as needed.
Why shouldn't I use my key on its own?

When using your key on it's own as a self-defense tool, you can severely damage your hand. With Peace KEYper, your hand is better protected plus gives you better grip and reach.
Is it waterproof?

Yes. Each Peace KEYper is 100% waterproof. 

Does Peace KEYper come in different colors?

Peace KEYper is available in Black, Red, Pink, and Light Blue. Keep an eye out for future color releases!
Great product
I got one of these handy gadgets from my husband. I tried to change the key and somehow messed mine up. I emailed customer service and heard back right away. It's rare to get good customer service anymore, these guys are great!
Buy this!
Sleek, Effective, Practical and Simply Epic
I love it. It fits right on my lanyard so it's incredibly easy to access if I need it.
The product itself is about the size of a car key fob and super sturdy. I was surprised at just how easy it is to hold in my hand in either grip style.
I also love that I can carry it everywhere, including locations you can't typically carry a self-defense tool.
I love this product and highly recommend it
Peace of mind
I LOVE my Peace KEYper! It's super simple to use, which is important because you don't always have time to think in panic mode. It gives me extra peace of mind when I'm running around with two kids in tow. Everyone needs a Peace KEYper on their keychain!
Love it!
Packaging alone was so thought out, and sleek. The Peace Keyper itself is sturdy, well designed and easy to hold. So glad I have an item like this that can go with me anywhere.
SMARTEST Defense Tool
PeaceKEYper is the smartest because we always have our keys with us so this will allow us to always have this defense tool with us. Additionally, unlike other weapons such as guns, knives, sprays, & even other keychain defense tools, I can take PeaceKEYper ANYWHERE such as a PLANE, COURTROOM, SCHOOL PROPERTY etc...